Our Team
La La Luxe Salon is a modern, fashion-forward salon that brings a breath of fresh air to Rhode Island and beyond. Owner, Leah Carlson and her team offer everything from beautiful cuts to gorgeous, head-turning color.  La La Luxe specializes in balayage highlights, foil highlights, corrective color, razor cutting, precision cutting, multi-dimensional color, one-process color, double-process color, platinum-blonde, fashion color, grey-transitioning, keratin treatments, conditioning treatments, men's haircutting, curly hair cutting, and special occasion styling.
La La Luxe Salon caters to the unique style of each individual who walks through the door.  Reigning as one of the highest recommended and most positively reviewed salon in RI for 9 years, the salon is driven by a team of hairstylists with many years of experience in the industry who all have the same goal…..to give you the absolute best in customer service while making you look and feel amazing inside and out. "We all stand a little taller when we feel good about the way we look….I want everyone standing as tall as possible when they leave La La Luxe." says Carlson.
Based on the educational background and experience behind the chair, we have 5 levels of how we classify our stylists. If you have a specific question regarding a stylist and his/her level of experience, we ask that you speak with our coordinator prior to booking your appointment.  Certain stylists are not accepting new clients but are happy to recommend another stylist for you. Pricing varies with each stylist. If you're unsure of pricing, just ask! We are happy to work within your budget. 
MASTER  STYLIST 11+ years behind the chair // SENIOR STYLIST 7-11 years behind the chair //STYLIST 3-7 years behind the chair //JUNIOR STYLIST 1-3 years behind the chair // JUNIOR STYLIST 6 months-1 year behind the chair // ASSISTANT/APPRENTICE (enrolled in cosmetology school)
Leah Carlson, Owner, Master Stylist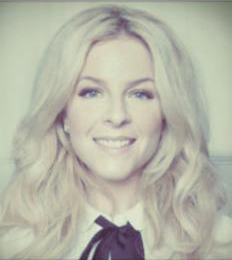 Owner, Leah Carlson has been creating gorgeous hair for 18 years.  She attended classes and mastered her craft at the Vidal Sassoon Academy in Miami and the Arrojo Studio in New York where she trained with Nick Arrojo and his team. She has attended cutting, up-do and styling courses taught by celebrity stylist, Oribe in Boston and New York and brings this unique experience and expertise to La La Luxe.  She is certified in Wella color and Goldwell Color theory. Leah is highly experienced in straight-razor and precision cutting, balayage and free-style highlighting, foiling, multi-dimensional coloring and corrective coloring. Her specialty is blonding and double-process/platinum blondes. You can see many of her up-do's and styles all over social media and also in Inside Weddings Magazine, Southern New England Weddings Magazine, Bliss Celebrations and Grace Ormonde Wedding Magazine. La La Luxe was featured in American Salon Magazine as one of Rhode Island's hottest new salons in 2011. Leah's artistic and fun approach brings a free spirit to a boring "do" or a clean, classic edge to a "messy" head.
Her passion and drive in this industry along with her thriving, energetic salon are what set her and her team apart from everyone else.
"Gorgeous and luscious hair is the cherry on top, but it really starts with one thing and that is feeling at ease and feeling absolutely comfortable while in the chair. I believe that there is nothing more sacred in this industry than that. I am here to make sure everyone leaves happy and feeling their absolute best from start to finish." Leah believes that the positive vibe within the salon is due to a team of amazing stylists supporting one another and driving each other every day.
Kate Convery, Master Stylist (Providence)
 
Kate is a Master Hairstylist with twenty years experience. Calling New York City home for the past 17 years, her career has spanned all aspects of the industry; from high-end boutique salons, teaching, fashion and film.  A recent colorist, master stylist and educator at Headdress Hair Salon in New York, NY and has now relocated to Rhode Island to expand her creativity and continue her journey here at La La Luxe.
A previous network educator for Bumble and Bumble, Kate is highly experienced in all aspects of hair coloring, highlighting, cutting, razor cutting and old school barbering techniques.  She attended Vidal Sassoon classic cutting in London as well as creative cutting at Jingles, NYC and advanced razor cutting courses at Arrojo Studio SoHo.  Kate also attended advanced Goldwell training and Davines educator training.
Kate was also a freelance stylist for Ilana Glazer and Abbi Jacobson from Comedy Central's Broad City. She styled hair at NYC Fashion Week 2005-2015 for designers Mara Hoffman, Suzanne Rae, Mary Meyer, L'Wren Scott, among many others.  Kate provided editorial styling for photo shoots published in Marie Claire, Vogue, Seventeen, Martha Stewart Weddings, Working Class Magazine, Oyster Magazine, Inked Magazine, among others. She also styled hair for an ad campaign for Target as well as taking a role as Head of Hair Department for IFC Films' "Against the Current" starring Joseph Fiennes and Mary Tyler Moore. Kate has also styled for the MET Gala.
Kate carries a massive amount of experience, knowledge, creativity and passion in this ever-changing industry and is extremely happy to "pay it forward" to her clients and stylists as well.
Press:
The New York Times, "A Shortcut to Spring, The Bob and the Pixie Become the Spring Haircuts of Choice for Some Women" • The New York Times, "No-Shampoo Regimens Replace the Suds" • Into the Gloss, Alix Brown, DJ & Vintage Buyer • ABC's Good Morning America "Look Like a Movie Star by Not Shampooing Your Hair" • Refinery 29 "The Secret To Shiny, Healthy, Perfect Hair" • Modern Salon TV interview for T3 at Concept Korea Fashion Show
Casey Pomfret, Senior Stylist (Providence)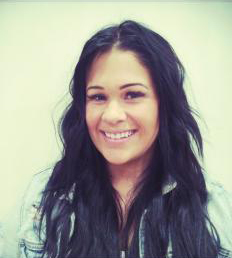 Casey gained experience at Shag Salon in Boston where she grew as an artist while bringing out the best in everyone who sat in her chair.  With 8 years of experience, Casey is a creative force at La La Luxe Salon where she continues to master her craft in all forms of balayage highlighting and coloring, free-hand painting, corrective coloring, multi-dimensional coloring and blonding, foil highlighting and lowlighting, ombre, vivid coloring and first-time coloring.  She is certified in Goldwell, Davines, and Pravana color and product knowledge and is highly trained in all areas of Wella color. Casey can create beautiful styles and blowouts that last and loves showing her guests how to recreate those same looks at home.  Aside from her technical and artistic background, she loves to cook, paint and enjoys art. Not only will you fall in love with Casey's warm personality and creativity, but you will also fall in love with your hair! Casey specializes in balayage highlighting and corrective color.
Bethany Duffy, Master Stylist (Providence and Warren)
Originally from New Hampshire, Bethany has been in Rhode Island for 12 years now.  Along with hair artistry, she enjoys drawing, painting, going to art museums and to restaurants. Bethany approaches hairstyling as an art form.  Her goal is to customize a look that embraces her guests natural texture, and works with how the hair would naturally fall, allowing for ease when styling at home. She is often inspired by vintage hairstyles and likes to give those styles a modern edge with creative color.  With over 12 years of professional experience in the hair industry, Bethany attended cosmetology school at Paul Mitchell the School in Rhode Island, as well Montserrat college or Art and Rhode Island college for painting. Bethany is certified in Schwarzkopf color, Pravana color, Pravana balayage. She is also certified in Brazilian Blowout smoothing treatments. Bethany can also apply hair extensions and is certified in Cinderella Hair Extensions.
She mastered the Alex Anthony curl cut method and LOVES working with curly hair. Some of Bethany's specialties include: free-hand cutting, curly hair-cutting, fashion and vivid coloring, corrective coloring, updos/editorial styling, balayage highlighting, foil highlighting, blowouts, long hair styling, and vintage inspired haircuts. Bethany has also styled at StyleWeek Boston for Johnathan Joseph Peters.
Morganne Crosby, Junior Stylist (Providence and Warren)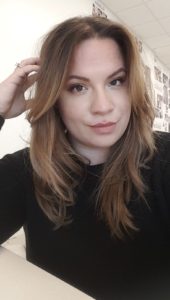 Morganne is our Junior Stylist at La La Luxe. After graduating from college and working in the corporate world as an engineer, she decided to leave it all behind to follow her passion.  After attending Toni and Guy Academy,  Morganne gained the experience to match her passion and drive.  She is constantly learning the newest techniques and trends to help you stay current and fresh. Morganne loves all forms of hair styling from dimensional balayage and bright babylights to voluminous blowouts and tousled beach waves. Whatever your need, Morganne strives to make your experience at LaLaLuxe a relaxing, efficient and invigorating one.  Morganne specializes in all areas of color including balayage, corrective color, foil highlighting and blonding.  Her cutting skills are on-point in all aspects of cutting including short hair, long hair and modern shapes. Start your hair journey with Morganne today.
Jessica Szczepanek, Senior Stylist (Providence)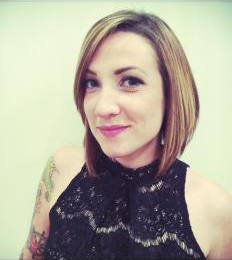 Jessica believes that her uniquely creative energy and approach is what sets her apart from other stylists.  "I want people to feel that energy when they sit in my chair. I want them to be as inspired as I am.  I really believe that the perfect hairstyle is one that embraces the clients natural texture and/or color….but that doesn't mean I will tell you that you can't color your hair pale pink…I LOVE everything about color from hair painting and balayage to classic color placement and foils…I'm passionate about it all." With 9 years in the industry, Jessica has an innate understanding of the modern and precision-based hairdressing methods and strives to make a positive contribution to this industry where all of her artistic abilities can be realized.  Jessica is certified in Loreal INOA, Loreal, Wunderbar Color, Goldwell Color, Pravana Perfection Color, and is also a master of the CLIC Color and cutting techniques.
Stella, Stylist (Providence)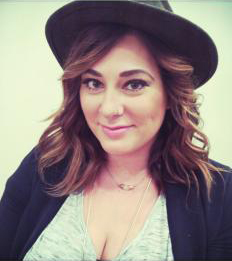 Stella, a Massachusetts native, has always aspired to work in the world of hair and fashion. Her style is fun, fresh, and hip, which makes her thrive on our floor. Stella considers styling not only to be a job, but something that she loves to get up every day to do. With 5 years as a stylist, she considers herself to be passionate and driven in this industry and is constantly staying up to date on the latest techniques and trends. Stella loves seeing her clients smile during and after their time spent in her chair. She goes above and beyond to make every client look gorgeous while simultaneously lifting his or her spirits. Stella specializes in all aspects of cutting, balayage, foil highlights, multi-dimensional and corrective coloring, long hairstyling and special occasion styling and updo's. Her stunning work speaks for itself, and it is certainly her best advertisement. You will instantly fall in love with her sense of humor and feel as though you've known her your entire life even after a short visit!
Ambur Elizabeth, Senior Stylist (Providence)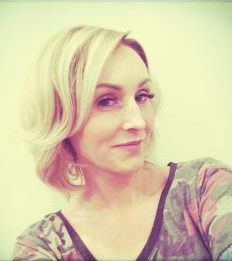 Hailing from Anchorage, Alaska, Ambur Gill is a trend-setting stylist and hair-artist with a huge personality that will make you smile and wish you could sit in her chair much longer than the average appointment time.  With 8 years of experience as a hairstylist, she sets the bar extremely high for other stylists in the area and continues to grow every day as an artist.  She quickly climbed to the top becoming the "go-to" stylist at our salon for blonde color while amazing everyone with her ability to create gorgeous, eye-catching highlights, color and cuts that mirror what you see in L.A. and New York.  A natural, Ambur boasts an innate understanding and artistic approach to fashion-forward and wearable hair, blending it with a talent and skill that is all her own. She specializes in multi-dimensional coloring, foiling, balayage highlighting, precision cutting, long-bob/lob cutting, long hairstyling,  editorial styling, photoshoot styling, wedding styling, updo's, and special occasion styling.  Ambur is certified in Wella color theory and has attended ateliers with Arrojo NYC.  Ambur has a strong presence on social media where you can find all of her gorgeous work.
Tara Mccabe, Master Stylist (Providence)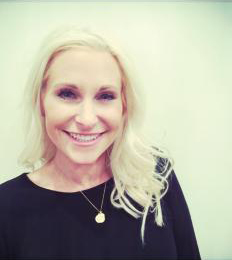 Tara is an artist with creative edge, strong technique and an infectious passion for the industry. Her warm and friendly personality and her professional eye for detail will make you feel completely at ease.  With over 17 years in the industry, you can feel confident that you will receive a classic, show-stopping look that is easy to manage at home.  Tara combines her educational experience in Wella color with her natural skill to give you beautiful, multi-dimensional color that no one else has.  Tara loves the creativity of her craft and thrives on working with each client to find the perfect balance of color, cut and manageability.  Tara actively continues her education because she believes that no matter how long you have been doing hair, there's always more to learn. Tara specializes in coloring, corrective coloring, foiling, balayage and hair-painting, special occasion styling and multi-dimensional blonding.
Jamie Millmather, Master Stylist and Wella Educator (Providence)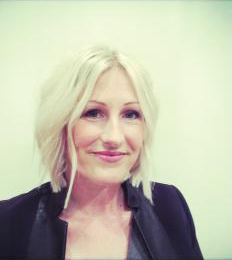 With 17 years of experience in coloring and cutting, Jamie's phenomenal skill set and vibrant personality engages everyone who sits in her chair.  Jamie's passion and talent led her to becoming a certified color educator for Elizabeth Arden Red Door Spas in the northeast region; teaching classes in Wella and Redken color theory. In keeping with her philosophy that continuing education is crucial to success, she frequently visits the Wella World Studio in NYC to keep up with the hottest trends in color, cut and style. Jamie has also honed her expertise in balayage, ombré, and hair painting techniques and trends which she learned from experts such as Nancy Braun and Guy Tang. With her passion for learning and creative energy, Jamie is able to give her clients top services so they can shine and feel their best.  She deeply values the client/stylist relationship and honors loyalty, "My clients are my best accessory.  They are my inspiration and without them I wouldn't be able to do what I love."  She continually pushes the boundaries with her editorial work as seen on the Sebastian What's Next Awards. Jamie's constant eye on the ever changing world of fashion drives her to the next level of hairstyling and brings a unique and glamorous flare to everyone who sits in her chair.
Lindsey Roberts, Master Stylist (Providence)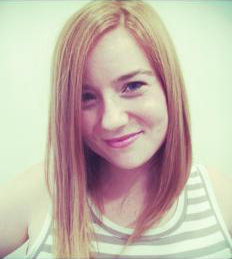 Lindsey found her calling while doing hair on her friends in middle school. Her early interest turned into a strong passion for hair and working in the beauty industry. With 11 years of experience, Lindsey has mastered the art of coloring, cutting and styling hair in a unique approach that is all her own.  Lindsey specializes in corrective color and one of her biggest priorities and claim to fame is her way of transforming the most fragile hair into beautiful, healthy and lustrous locks with the best integrity. Lindsey is certified in the DevaCurl technique of cutting curly and wavy hair and loves helping those individuals find inner peace with their curls.  One of the most important things to Lindsey is making sure you leave the salon with beautiful hair that shines from within and that you are 100% happy and comfortable in her chair.  One visit to Lindsey and you and your hair will be hooked.
Kelsey Dubuc, Junior Stylist (Providence)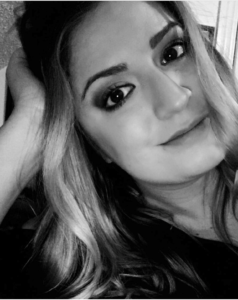 A graduate of Toni and Guy Academy, Kelsey has always had a strong passion for hair and the art of coloring, styling and cutting that started at a very young age.  After majoring (and graduating Cum Laude) in Human Development and Family Studies at the University of Connecticut, she began working in that field while helping people as a case manager.  Wanting to work and help individuals and families has always played a big part in her journey to where she is today.  After moving on and working as a licensed Optician for over 11 years, Kelsey knew it was time to pursue her true passion: Hair.
While attending the Toni and Guy academy, Kelsey was frequently asked to assist and prep models for hair shows such as Next Level as well as styling hair for several events and charity fashion shows.  She feels that her strongest passions lie within the areas of blonding, balayage and bridal styling. Although she loves to create the perfect blonde, Kelsey does not limit herself to just one hue. She is well versed in all areas of coloring, cutting, styling, balayage, foiling, multi-dimensional coloring, and everything in between. Utilizing her extensive background in the field of working and helping people, Kelsey genuinely loves to connect with her clients and really get to know them.  She feels as though communication is the key to a good client/stylist relationship…and it's the foundation for all of her clients to feel good about themselves. It is her goal to help everyone feel their absolute best.  "It is the ultimate reward when a client tells me that I gave them a new level of self-confidence. This industry allows me to use my artistic skills to help my clients become their most beautiful selves and that is really what it's all about." Kelsey is Keratin certified and also loves doing bridal and special occasion styling.
Megan Meyer, Master Stylist (Warren)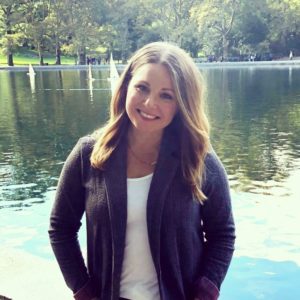 Megan is a Southern California Native with a passion for styling and a strong focus on the health and integrity of hair. She began her love affair with hair 11 years ago while attending Paul Mitchell the school. After she mastered her skills as a Schwarzkopf colorist, Kevin Murphy and Unite product specialist, she also developed a passion for styling gorgeous updos and long, loose waves for Brides and their maids. Megan has been featured in publications such as Style Me Pretty, Once Wed, Green Wedding Shoes and Australian White Magazine. She specializes in Blondes, Micro Weaving, Curly Hair, Multi-Dimensional Color, Long Hair Dressing, Precision Haircutting, and Men's Cut's. " I want my clients to feel confident that with my knowledge and help they can create the same stunning hair at home everyday.
Stephanie Shey Rodrigues, Master Stylist (Providence)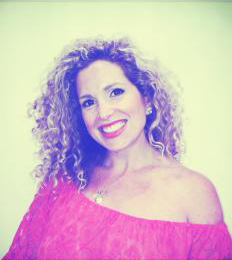 With over 16 years of experience in coloring, cutting and styling, Stephanie is an in-demand stylist who is an expert in all elements of her craft. Naturally gifted and heavily trained in all areas of cutting, coloring, and balayage highlighting, her biggest priority is to make you look and feel absolutely gorgeous while turning heads. From start to finish, you can rest assured that you will be treated with a professional approach that will make you feel like a celebrity. With an intense passion for color, she happily transmits knowledge of trends and new techniques to her clients. Her understanding of color theory, and the creative process, makes her a leading stylist not only at La La Luxe but in Providence as well.
Steven Lester, Master Stylist (Providence)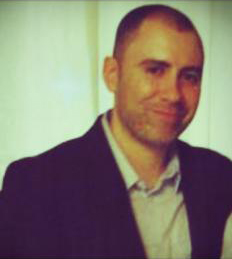 With over 21 years of experience and career credits that have touched every corner of Providence, Steven has assured his title as one of the modern pioneers of hairstyling in the state and in the industry. Steven started cutting hair 20 years ago in his own shop (which he created in his house).  After cutting primarily men's hair, he realized that he wanted more and felt he could offer more in the world of hair and beauty.  He graduated from cosmetology school nearly 15 years ago and since then has cemented his place as a visionary hairstylist at the forefront of new trends and techniques. Naturally gifted and a perfectionist with his craft, Steven gives his clients a unique experience with his warm personality, technical ability, and refined aesthetic.
Rachel Stout, Assistant, Apprentice (Providence and Warren)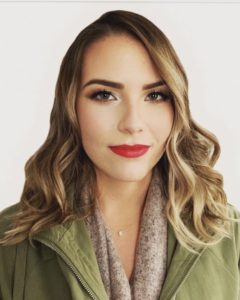 Originally from Wolfeboro, New Hampshire. Rachel is currently attending Toni & Guy Hair Academy. She loves the outdoors and staying active. One of her favorite pastimes is spending time with her husband and their two dogs. She has a strong passion for health and wellness which she believes goes hand in hand with the beauty industry. Rachel is excited to get her feet wet at La La Luxe as she continues Cosmetology school.  She finds the always-changing beauty industry both fascinating and enlightening and is thrilled to be in an environment where she can be creative, artistic and innovative all while making people feel confident. Rachel is sure to have a long journey and career as a hairstylist with her distinct level of care and attention to detail that pairs wonderfully with her positive vibe and sunny disposition. We are so happy to have her at La La Luxe.
Kerry Hellman, Salon Coordinator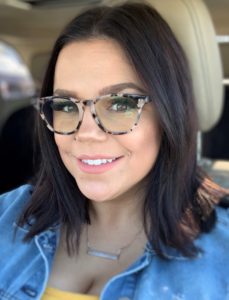 Kerry is considers herself an  "undercover hairdresser".  A licensed cosmetologist for over 5 years, she previously managed a salon, working up-front and behind the scenes instead of working behind the chair.  She loves being a manager and salon coordinator and it is her goal to make sure she provides the best care for both clients and stylists. Kerry finds meeting and really getting to know clients a simply amazing part of her job. "It's such a small world that we live in…You never know who might walk through that door and I find that exciting and enjoyable."  She finds client connections to be remarkable and memorable.
"Aside from having my heart planted in the salon, I live for days off with my little family and watching my niece and nephews grow up".
---