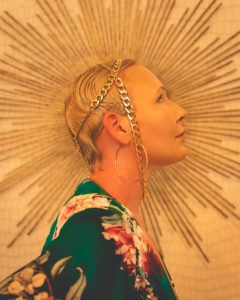 We are open!
Please visit our salon policies page for a list of covid-related information.
Our in-salon sanitizing and disinfecting system has always been a crucial part of our daily business and we continue to hold that standard very high.
We are currently taking steps in becoming #toxicfree in both locations. Join us on this journey by following us @lalaluxesalon on all social media platforms.
Our Providence location has an entire courtyard available for processing and some services if you're seeking major fresh air while at the salon. Socially distanced tables, chairs and umbrellas are available for use. 
We added brand new air purifiers to every room in both locations to ensure the most breathable experience.
 La La Luxe Salon: EST. 2010
139 Elmgrove Ave
Providence, RI 02906
401-383-3797
&
91 Main Street in the Tourister Mills
Warren, RI 02885
401-289-3787
For over 10 years, La La Luxe Salon has reigned as a modern, trend-setting and judgement-free haven that brings a breath of fresh "hair" to Rhode Island and beyond. The salon offers top-notch skill, artistry and a level of care that is unmatched by any other salon in the area.  La La Luxe has two locations offering services on the East Side of Providence and on the bay inside the beautifully renovated Tourister Mills in Warren, RI.
Owner and master stylist, Leah Carlson and her amazing team offer everything from beautifully crafted cuts and styles to head-turning haircolor.  La La Luxe specializes in many areas of hair such as: balayage, lived-in haircolor, low-maintenance color, foil highlights, corrective color, razor cuts, precision cuts, one-process and double-process color, fashion and vivid color, grey-transitions, shag haircuts, curly-haircuts, curl maintenance, men's haircuts, natural hair, hair extensions, and special occasion styling.
La La Luxe Salon caters to the unique style and needs of every individual who walks through the door. The positive vibe and welcoming energy is what separates this salon from the others.  The salon is driven by a team of truly passionate hairstylists with many years of experience in the industry who all have the same goal: to exceed your customer service expectations while making you feel fabulous inside and out.
Owner, Leah Carlson says:
"We all stand a little taller not only when we feel good about the way we look, but when we have a good experience. I want everyone standing as tall as possible after leaving La La Luxe. Our team's level of care is one of the biggest contributors to our excellent reputation and the positive vibe at the salon. Life is hectic and unpredictable…your salon experience shouldn't be. Our philosophy is: if you didn't feel comfortable in our space, then we didn't do our job."
PROVIDENCE SALON HOURS:
Tues: 10-7
Wed: 10-7
Thur: 10-7
Fri: 9-5
Sat: 9-4
WARREN STUDIO HOURS:

Tuesday-Saturday, By appointment only