Welcome to La La Luxe!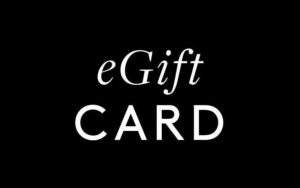 We offer curbside pickup of products & physical gift certificates by calling:
Providence: 401-383-3797
Warren: 401-289-3787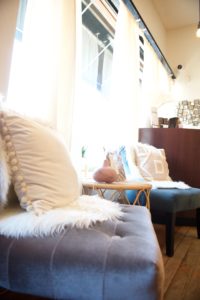 For 11 years we have worked hard to ensure the safest, cleanest and most comfortable environment for our guests and staff.
To continue this effort in maintaining the well-being and health of our guests, staff and our community, we are following the guidelines required by the CDC and the Rhode Island Department of Health. We are currently staffing and operating both locations at 65% capacity so that you can feel safe and comfortable while visiting us.
We thank you in advance for your cooperation and we appreciate your continued business.
We are asking all of our guests to call the salon upon arrival.
If you reach our voicemail greeting, please leave us a message letting us know you're at the salon.
We will call you back and let you know when we are ready for you.
Please call the location where your service is taking place.
Face coverings must be worn at all times while in our salon and must cover your mouth and nose.
 Only individuals receiving services are allowed in the salon.
You must sanitize your hands upon arrival and prior to sitting and receiving your service.
For a detailed list of all of our policies including our cancellation policy, please tap the "Services and Salon Policies" tab above.
We are grateful for cash gratuity or Venmo.
 La La Luxe Salon: EST. 2010
139 Elmgrove Ave
Providence, RI 02906
401-383-3797
&
91 Main Street in the Tourister Mills
Warren, RI 02885
401-289-3787
For over 10 years, La La Luxe Salon has reigned as a modern, trend-setting and judgement-free haven that brings a breath of fresh "hair" to Rhode Island and beyond. The salon offers top-notch skill, artistry and a level of care that is unmatched by any other salon in the area.  La La Luxe has two locations offering services on the East Side of Providence and on the bay inside the beautifully renovated Tourister Mills in Warren, RI.
Owner and master stylist, Leah Carlson and her amazing team offer everything from beautifully crafted cuts and styles to head-turning haircolor.  La La Luxe specializes in many areas of hair such as: balayage, lived-in haircolor, low-maintenance color, foil highlights, corrective color, razor cuts, precision cuts, one-process and double-process color, fashion and vivid color, grey-transitions, shag haircuts, curly-haircuts, curl maintenance, men's haircuts, natural hair, hair extensions, and special occasion styling.
La La Luxe Salon caters to the unique style and needs of everyone who walks through the door. The positive vibe and welcoming energy is what separates this salon from the others.  The salon is driven by a team of truly passionate hairstylists with many years of experience in the industry who all have the same goal: to exceed your customer service expectations while making you feel amazing inside and out.
Owner, Leah Carlson says:
"We all stand the tallest when we feel good about the way we look and when our expectations are exceeded. I want everyone standing as tall as possible upon leaving La La Luxe. Our level of care is the biggest contributor to our excellent reputation. Life is hectic and unpredictable…your salon experience shouldn't be.
Our philosophy is: if you don't feel comfortable in our space, then we aren't doing our job."
PROVIDENCE SALON HOURS:
Tues: 10-7
Wed: 10-7
Thur: 10-7
Fri: 9-5
Sat: 9-4
WARREN STUDIO HOURS:

Tuesday-Saturday, By appointment only