Our Team
La La Luxe Salon is a modern, fashion-forward salon that brings a breath of fresh air to the trendy East Side of Providence, RI. Owner Leah Carlson and her team offer everything from precision cuts to gorgeous, head-turning color.  La La Luxe specializes in balayage highlights, foil highlights, corrective color, razor cutting, updo's, editorial styles and makeup.
La La Luxe Salon caters to the unique style of each individual who walks through the door.  Reigning as one of the highest recommended and most positively reviewed salon in RI for over 5 years, the salon is  driven by a team of hairstylists with many years of experience in the industry who all have the same goal…..to give you the absolute best in customer service while making you look and feel amazing inside and out. "We all stand a little taller when we feel good about the way we look….I want everyone standing as tall as possible when they leave La La Luxe." says Carlson.
MASTER STYLIST: 10+ years in the industry STYLIST: 3-10 years in the industry NEW TALENT: 0-3 years in the industry
Leah Carlson, Owner and Head Stylist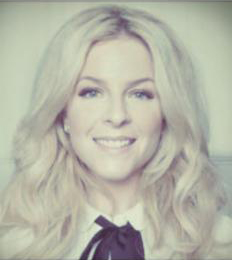 Owner and innovator, Leah Carlson has been creating gorgeous hair for over 15 years.  She has attended classes and mastered her craft at Vidal Sassoon Academy in Miami and Arrojo Studio in New York with Nick Arrojo (from TLC's "What Not To Wear").  She is trained and certified in Wella color and Goldwell Color theory. Leah also specializes in razor and precision cutting, balayage and freestyle highlighting, multi-dimensional blonding and corrective color. She has attended up-do and styling ateliers taught by celebrity stylist, Oribe in Boston and New York and brings this unique experience and expertise to La La Luxe.  You can see many of her up-do's and styles in Inside Weddings Magazine, Southern New England Weddings Magazine, Bliss Celebrations and Grace Ormonde Wedding Magazine. La La Luxe was featured in American Salon Magazine as one of Rhode Island's hottest new salons in 2011. Leah's artistic and innovative approach brings a free spirit to an otherwise boring "do" and a clean,classic edge to an otherwise messy head.  Her passion and drive in this industry and her ever-growing salon are what set her and La La Luxe apart from anyone in the area. "Gorgeous hair is the icing on the cake. It all starts with the one thing and one thing only: Trust. I believe that there is nothing more sacred in this industry than trust. Without it, you will never have a good experience sitting in the chair."
---
Victoria Benner, Stylist and Makeup Artist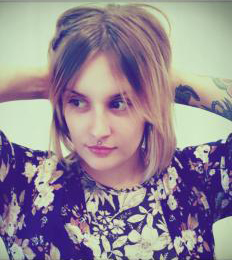 With 2 years under her belt, Victoria is highly skilled and deeply passionate about all areas of the beauty industry from styling to coloring to makeup and beyond. When she's not creating gorgeous color, hand-painting highlights or crafting the perfect haircut of any length and size, you can find Victoria flipping through the pages of Italian Vogue and WWD while listening to her favorite music.  She finds inspiration from everything in life but truly feels as though it is her clients that really bring out the genuine artist in her.  Her warm and inviting personality will instantly put you at ease. Get the best haircut of your life and convert to her unique approach to beauty. Your hair will thank you!
---
Stella, Stylist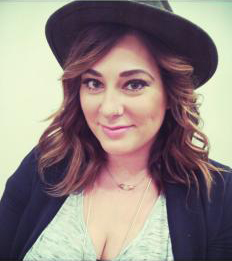 Stella, a Massachusetts native, has always aspired to work in the world of hair and fashion. Her style is fun, fresh, and hip, which makes her thrive on our floor. Stella considers styling not only to be a job, but something that she loves to get up every day to do. She considers herself to be passionate and driven in the industry and in life. Stella loves seeing her clients smile during and after their time spent in her chair. She goes above and beyond to make every client look gorgeous while simultaneously lifting his or her spirits. Stella specializes in all aspects of cutting, balayage, foil highlights and corrective color. Her stunning work speaks for itself, and it is certainly her best advertisement.
---
David Thomas, Stylist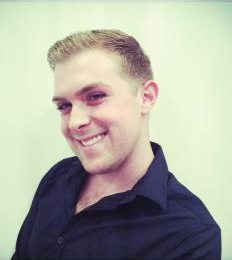 A transplant from New Jersey, David is our newest addition to the La La Luxe family. With 6 years of experience, David is driven by hair, fashion and music. David's goal is to leave a footprint in this industry while growing as a solid stylist. He's a little bit of everything: therapist, music lover, artist, and performer…and he is sure to deliver a giant dose of laughter and fun while giving you the best hair of your life.
---
Jessica Szczepanek, Stylist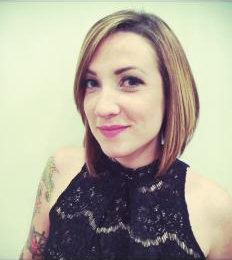 Jessica believes that her uniquely creative energy and approach is what sets her apart from other stylists.  "I want people to feel that energy when they sit in my chair. I want them to be as inspired as I am.  I really believe that the perfect hairstyle is one that embraces the clients natural texture and/or color….but that doesn't mean I will tell you that you can't color your hair pale pink…I LOVE everything about color from hair painting and balayage to classic color placement and foils…I'm passionate about it all." With 6 years under her belt, Jessica has an innate understanding of the modern and precision-based hairdressing methods and strives to make a positive contribution to this industry where all of her artistic abilities can be realized.  Jessica is certified in Loreal INOA, Loreal, Wunderbar Color, Goldwell Color, Pravana Perfection Color, and is also a master of the CLIC Color and cutting techniques. Jessica is our Nail Artist as well! She is certified in CND Shellac and OPI Gel manicures and natural nail manicures as well.
---
Amber Bianco, Stylist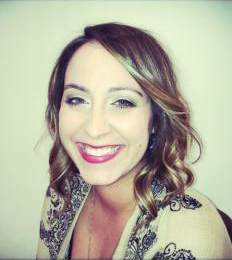 A graduate of Paul Mitchell the School in 2007, Amber Bianco's career started as a stylist/assistant at Salon Marc Harris in Boston, MA.  There, she learned John Sahag's famous dry-cutting technique and mastered the philosophy of Bumble and Bumble.  She trained under Marc Harris and his team where she developed a precise skill and knowledge while combining it with her own natural, artistic talent.  A country-girl at heart, Amber moved back after 2 years in Boston and has spent the past few years working in RI. Amber has the ability to create goregous, multi-dimensional color and highlights and can incorporate a perfect cut on top of it all.  Her focused yet laid-back personality will make you feel comfortable and relaxed.  You will feel completely at ease knowing you are in the hands of someone who's purpose in this industry is to listen to you and make you look and feel as beautiful as possible.
---
Ashley Geremia, Stylist/Hair Wizard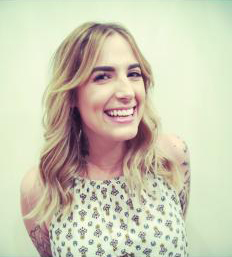 A graduate of Paul Mitchell the School in RI, Ashley has over 8 years of experience in the industry.  She is extensively trained in all techniques of blonding, highlighting, balayage highlighting and corrective color and is also highly experienced in ombre coloring and Davines' Flamboyage highlighting technique (a technique in which the highlights are extremely natural and sun-kissed yet beautifully rich and multi-tonal).  Ashley has an extensive background in make-up artistry having worked as a make-up artist for Chanel and combines this experience with her natural talent to make you look and feel beautiful.  She is a master at formal styling and wedding up-do's and is available for on-location weddings, photo-shoots and special-occasions. Ashley's creative vision fuels her passion for hair, giving you an edgy yet wearable style.
---
Ambur Elizabeth, Stylist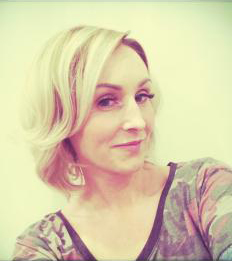 Hailing from Anchorage, Alaska, Ambur Gill is a trend-setting stylist and hair-artist.  After graduating from the Toni and Guy Academy over 2 years ago, where she was driven by her passion for hairstyling,  Ambur joined La La Luxe Salon.  She quickly climbed to the top becoming the "go-to" stylist for blowouts and special occasion styles while amazing everyone with her ability to create gorgeous, eye-catching highlights, color and cuts that mirror what you see in L.A. and New York.  A natural, Ambur boasts an innate understanding and artistic approach to fashion-forward and wearable hair, blending it with a talent and skill that all her own. She specializes in multi-dimensional coloring and balayage.
---
H

eidi Dias, Master Stylist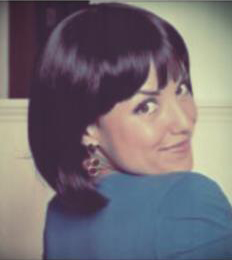 Heidi's approach to hair artistry is far from the norm.  Her originality, unique style and her professional approach to color will make you and your hair stand out in the crowd.  A former network educator for Bumble and Bumble NY, Heidi has mastered the modern art of cutting with the straight razor. With over 15 years as a stylist, it is her goal to send you out the door with a sexy yet low-maintenance hairstyle that you can handle on your own.   Heidi is certified in Goldwell and Wella color and has trained at Arrojo Studio in New York with Nick Arrojo (from TLC's "What Not To Wear"). Heidi blends the perfect mix of precise detail with natural talent on everyone that sits in her chair. If you need a classic and clean look or if you want something with a bit more edge…she'll find the perfect fit for you and your lifestyle. Heidi is also certified in Brazilian Blowout keratin treatments
---
Tara Mccabe, Master Stylist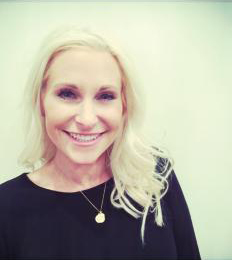 Tara is an artist with creative edge, strong technique and an infectious passion for the industry. Her warm and friendly personality and her professional eye for detail will make you feel completely at ease.  With over 13 years in the industry, you can feel confident that you will receive a classic, show-stopping look that is easy to manage at home.  Tara combines her educational experience in Wella color with her natural skill to give you beautiful, multi-dimensional color that no one else has.  Tara loves the creativity of her craft and thrives on working with each client to find the perfect balance of color, cut and manageability.  Tara actively continues her education because she believes that no matter how long you have been doing hair, there's always more to learn.
---
Jamie Millmather, Master Stylist, Wella Color Expert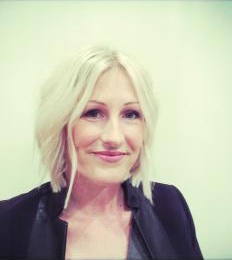 With over 14 years of experience in coloring and cutting, Jamie's phenomenal skill set and vibrant personality engages everyone who sits in her chair.  Jamie's passion and talent led her to becoming a certified color educator for Elizabeth Arden Red Door Spas in the northeast region; teaching classes in Wella and Redken color theory. In keeping with her philosophy that continuing education is crucial to success, she frequently visits the Wella World Studio in NYC to keep up with the hottest trends in color, cut and style. Jamie has also honed her expertise in balayage, ombré, and hair painting techniques and trends which she learned from experts such as Nancy Braun and Guy Tang. With her passion for learning and creative energy, Jamie is able to give her clients top services so they can shine and feel their best.  She deeply values the client/stylist relationship and honors loyalty, "My clients are my best accessory.  They are my inspiration and without them I wouldn't be able to do what I love."  She continually pushes the boundaries with her editorial work as seen on the Sebastian What's Next Awards. Jamie's constant eye on the ever changing world of fashion drives her to the next level of hairstyling and brings a unique and glamorous flare to everyone who sits in her chair.
---
Lindsey Roberts, Master Stylist and DevaCurl Specialist
found her calling while doing hair on her friends in middle school. Her early interest turned into a strong passion for hair and working in the beauty industry. With 8 years of experience, Lindsey has mastered the art of coloring, cutting and styling hair in a unique approach that is all her own.  Lindsey specializes in corrective color and one of her biggest priorities and claim to fame is her way of transforming the most fragile hair into beautiful, healthy and lustrous locks with the best integrity. Lindsey is certified in the DevaCurl technique of cutting curly and wavy hair and loves helping those individuals find inner peace with their curls.  One of the most important things to Lindsey is making sure you leave the salon with beautiful hair that shines from within and that you are 100% happy and comfortable in her chair.  One visit to Lindsey and you and your hair will be hooked.
---
Stephanie Shey Rodrigues, Master Stylist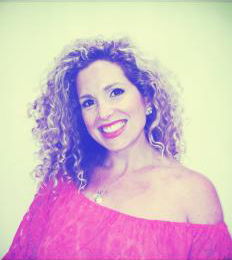 With over 14 years of experience in coloring, cutting and styling, Stephanie is an in-demand stylist who is an expert in all elements of her craft.  Naturally gifted and heavily trained in all areas of cutting, coloring, and balayage highlighting, her biggest priority is to make you look and feel absolutely gorgeous while turning heads. From start to finish, you can rest assured that you will be treated with a professional approach that will make you feel like a celebrity. With an intense passion for color, she happily transmits knowledge of trends and new techniques to her clients. Her understanding of color theory, and the creative process, makes her a leading stylist not only at La La Luxe but in Providence as well.
---
Steven Lester, Master Stylist
With nearly 20 years of experience and career credits that have touched every corner of Providence, Steven has assured his title as one of the modern pioneers of hairstyling in the state and in the industry. Steven started cutting hair 20 years ago in his own shop (which he created in his house).  After cutting primarily men's hair, he realized that he wanted more and felt he could offer more in the world of hair and beauty.  He graduated from cosmetology school nearly 15 years ago and since then has cemented his place as a visionary hairstylist at the forefront of new trends and techniques. Naturally gifted and a perfectionist with his craft, Steven gives his clients a unique experience with his warm personality, technical ability, and refined aesthetic.
---
Amy Gonyea, Front End Coordinator and Master Makeup Artist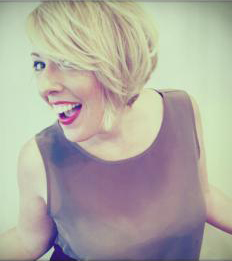 Make-up artist, Amy Gonyea has worked on Uniqlo and DKNY ad campaigns in New York, Fall 2010 collections, she has participated in New York Fashion Week, DKNY Spring 2010 collections, she was listed in InStyle magazine's Beauty Black Book for the best make-up artist in Providence, RI in October 2010, she has been talked about frequently on GoLocalProv.com, and her work has been featured in Southern New England Weddings Magazine. If you want a natural look or if you want to look runway ready, Amy has you covered. You can be sure that you are fully taken care of by Amy from start to finish. She can accommodate the busiest of clients and can make you feel like you're having a mini-getaway when you come in. Make-up bag a little old? Bring it in! Amy can show you what to toss and what to keep. Amy is available for weddings, special occasions and photo-shoots and will travel on-location for you.
---
Casey Pomfret, Stylist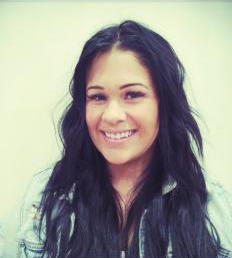 With over 4 years under her belt, Casey gained experience at Shag in Boston where she grew as an artist while bringing out the best in everyone who sat in her chair.  A driving force at La La Luxe in Providence, Casey continues to master her craft in all forms of balayage highlighting and coloring, free-hand painting, corrective coloring, multi-dimensional coloring and blonding, foil highlighting and lowlighting, ombre, vivid coloring and first-time coloring.  She is certified in Goldwell, Davines,and Pravana colors and products and is trained in all aspects of Wella color and theory. Casey can create beautiful styles and blowouts that last and loves showing her guests how to recreate those same looks at home.  Aside from her technical and artistic background, she loves to cook, paint and enjoys art. Not only will you fall in love with Casey's warm personality and creativity, but you will also fall in love with your hair! Casey specializes in balayage highlighting and corrective color.
---
Mackenzie Manco, New Talent Stylist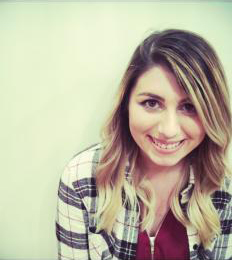 Mackenzie trained at the Aveda Institute of Cosmetology where she mastered and fullfilled an intense curriculum and gained experience in classic hairdressing and coloring, multi-dimensional coloring, vivid coloring, balayage highlighting, razor and shear haircutting, mens haircutting, special occasion hair artistry and makeup artistry.  Her creativity shined so bright while in cosmetology school, that Mackenzie was asked to participate in Aveda sponsored shows, photoshoots and fashion shows where she gained even more experience in a fast-paced and fashion forward environment. Mackenzie is a young and vibrant artist with a passion for creating looks and styles that carry you effortlessly from day to night and everywhere in between.  Her relaxing and mellow personality are a perfect match to her perfect professionalism and tact. Mackenzie is dedicated to providing you with an experience that allows you to express who you are as an individual and she believes that all of her creations are created and inspired by you!